SugarHouse Online Casino Games
SH Blackjack Single Deck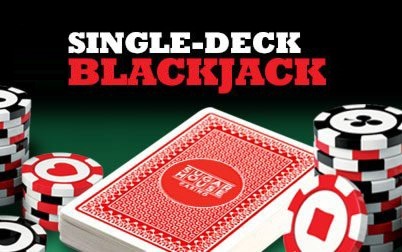 SH Blackjack Single Deck Casino Blackjack
SH Blackjack Single Deck from Rush Games is a classic table game. If you love to play strategy games, then this is the game for you.
SH Blackjack Single Deck Blackjack
Players are able to use the basic blackjack strategy in this game. Your aim is to get as close to 21 as possible. This game can be played with three hands at one time.
Game features of SH Blackjack Single Deck Blackjack
This blackjack game offers four table limit options, as well as doubling on any two cards, doubling after splits, an auto re-bet and a quick deal. This game is an exclusive SugarHouse game.
When it comes to blackjack, you need to know the basic strategy, if you want to score some jackpots. Let us know if your strategy worked on SH Blackjack Single Deck. Find out more!